Members may portray either a military impression or one of many civilian roles which are appropriate to the Civil War period. Women participate as nurses, vivandieres, cooks, laundresses, or wives and sisters visiting the soldier in the camp. For the sake of authenticity, women do not bear arms.
Active members, either military or civilian, must be at least 16 years of age. Junior members are those 12-15 years of age who have met the competency requirements of the regiment, as musicians. Civilian participation is not restricted by age, other than for active membership, as previously stated.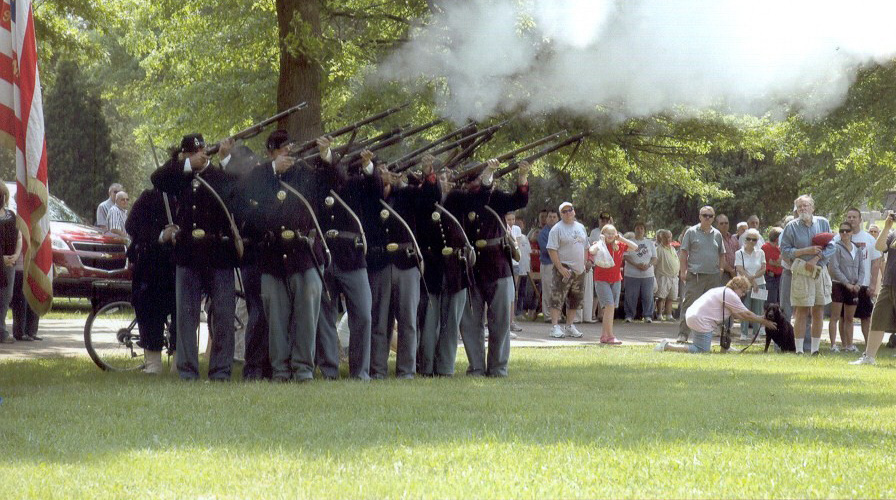 We can often provide loaned or low-cost equipment and uniform supplies to help new members, though generally the uniform and personal equipment is provided by the individual at his own expense. The company owns and provides much of the general camp equipment. Active members pay annual dues of $25 to defray mailing and insurance costs. Dues for junior and associate members are $10 per year. Members are not required to attend any minimum number of events, but rather, may participate according to their own level of interest.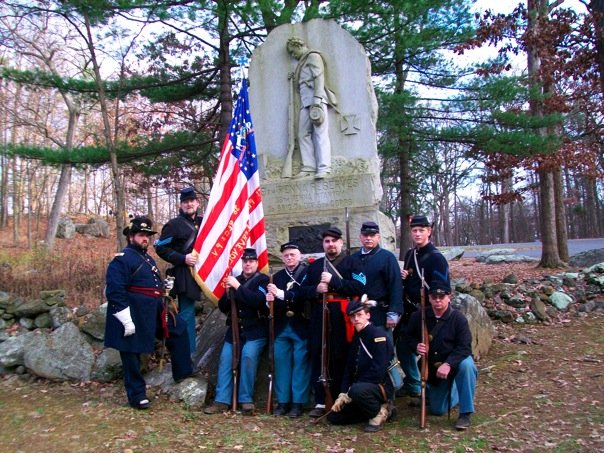 Visit our How to Join page and drop us a line to learn more about joining us in this fun and fulfilling way of reliving great moments in American history!
Visit our Safety Page for links to our safety standards.